The work of Analia Saban continually expands the possibilities of how paintings, sculptures and even everyday objects are made.
Through tactile manipulations of material and composition, Saban transforms straightforward things—copper, linen thread, acrylic paint, paper, printing ink—into complex layered networks of information that consider the entwined relationship between art, culture and daily experience. In her newest body of work, Saban delves into the increasingly porous line between our physical and virtual worlds—made ever more palpable by the further expansion of digital life in response to the coronavirus pandemic.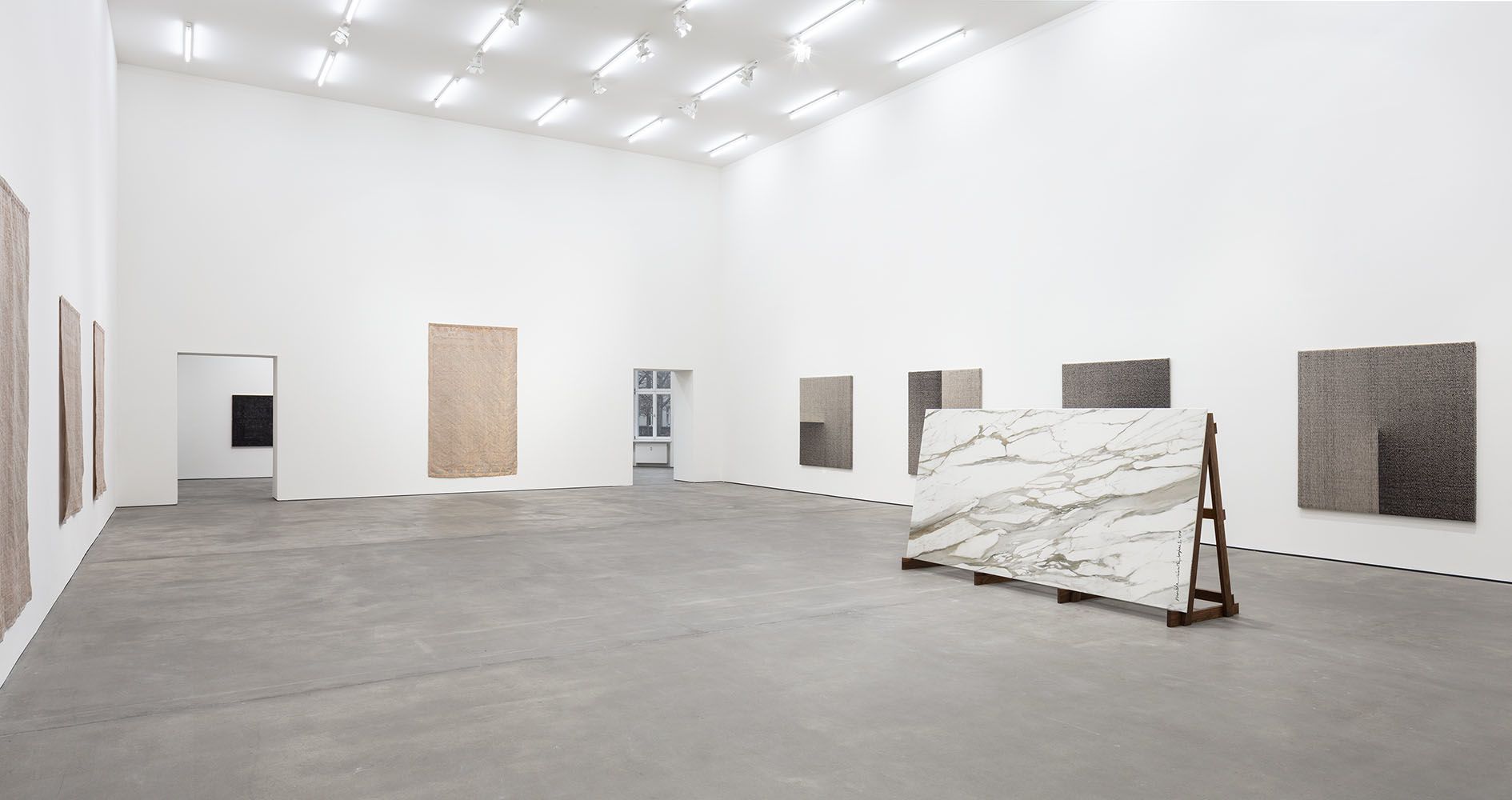 "My way of coping with technology is to learn as much as I can about it." Analia Saban
The exhibition's title borrows from the basic computer function to "Save As," which prompts users to save a file as a new format—a small, albeit fundamental, alteration. Throughout the exhibition, similar transformative processes take place that illustrate Saban's continued exploration of the analog-digital divide and emphasize the extent to which computerization shapes our lives.
In 2016, Saban acquired her first loom and set to work reinventing how paintings are made: Rather than applying paint on canvas, she began to weave dried, pliable "threads" of acrylic paint with linen threads, producing an object that hovers between painting and sculpture. She then added a Jacquard loom to her arsenal of studio tools, which combines traditional, hands-on weaving with computerized mechanisms that allow for more intricate and larger-scaled designs.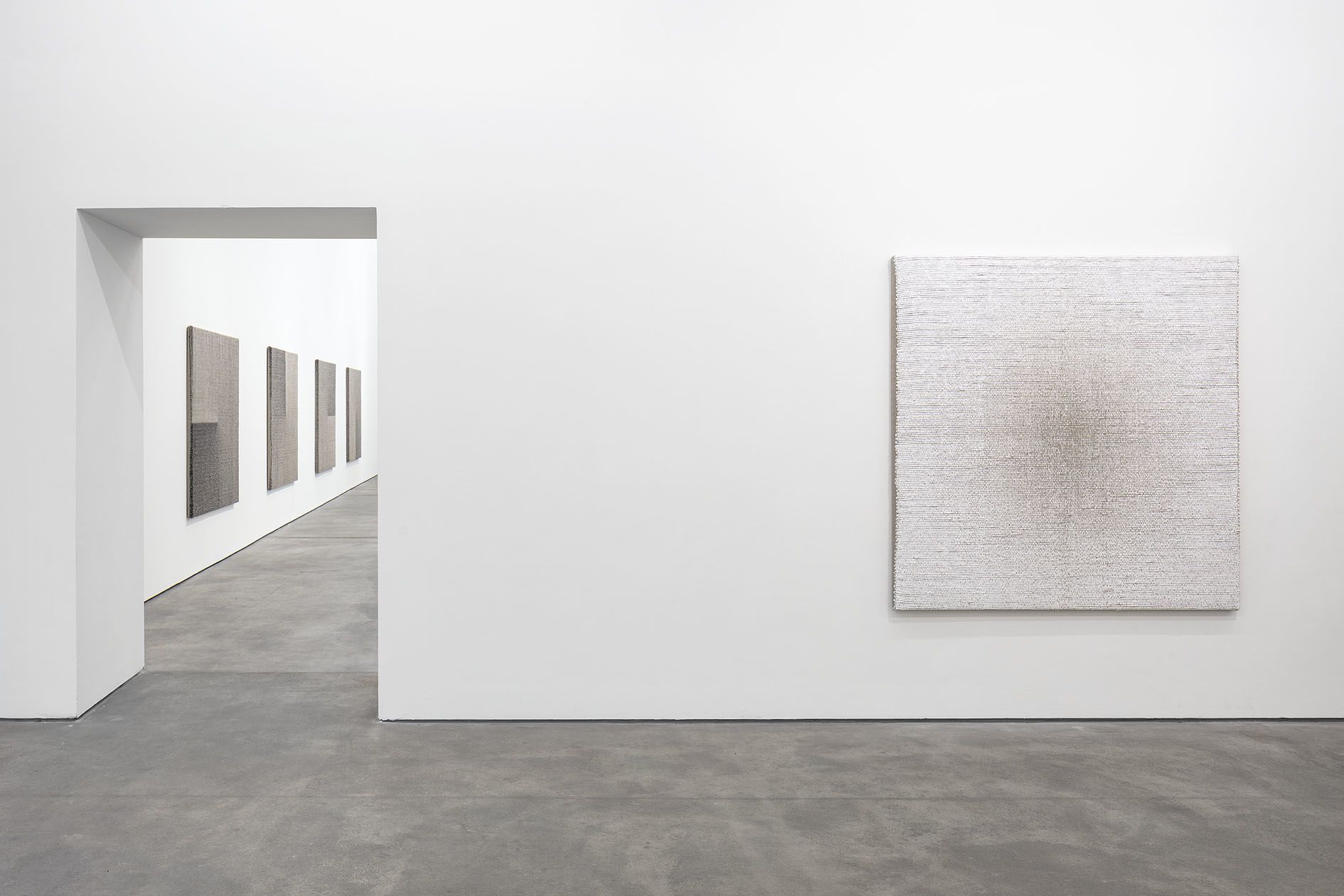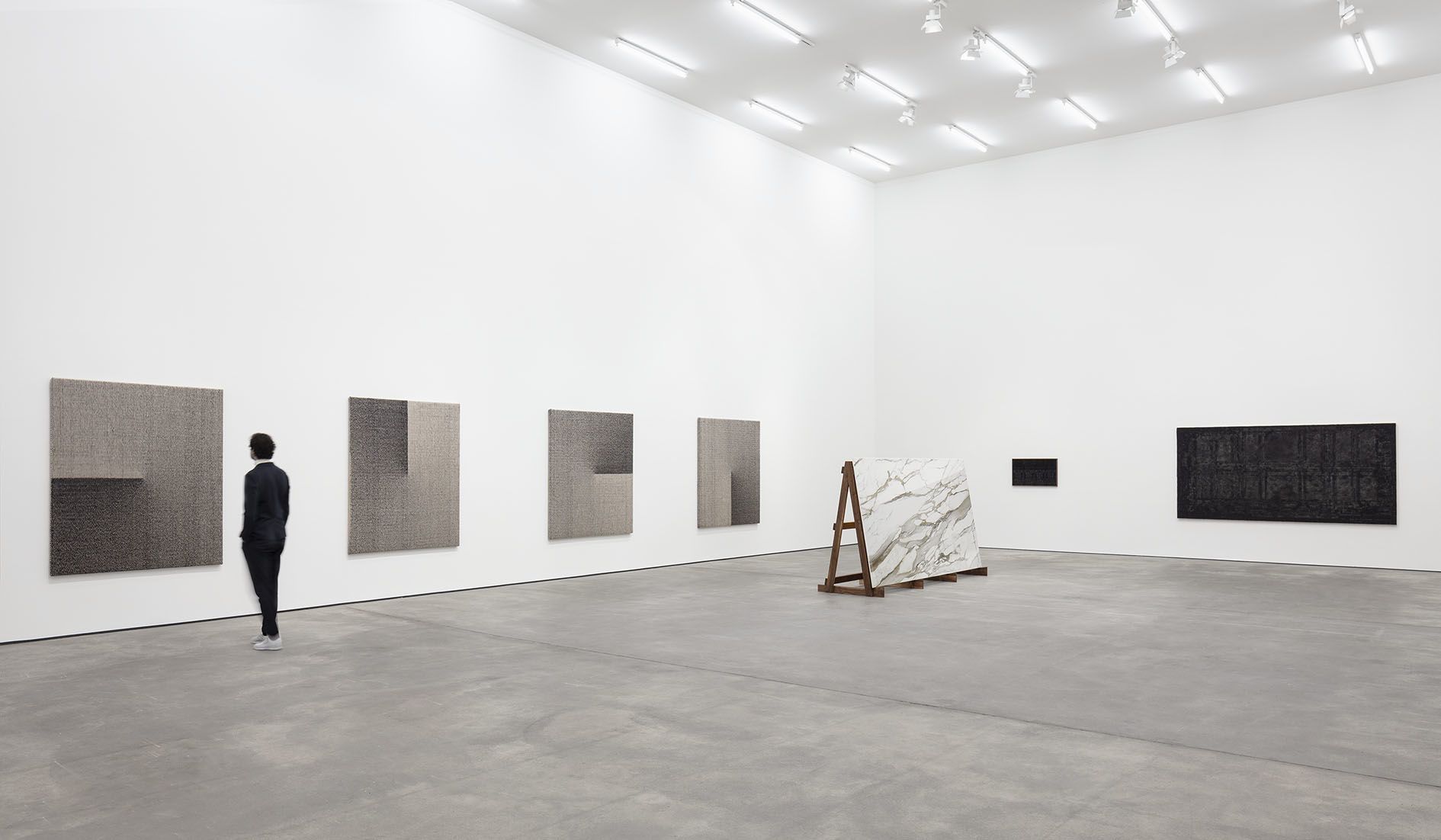 Computer circuitry is at the foundation of three further bodies of work included in the exhibition. Saban's Copper Tapestries, also made with the Jacquard loom, interweave linen with metallic copper thread to create shimmering objects that hearken to the grandeur of centuries-old tapestries. Their compositions are modeled on the patterns of historical circuit boards that represent milestones in computer technology, which in turn have affected daily life.
"I wanted these tapestries to almost exist in the dialogue of traditional tapestries, but still be of something so mundane as a circuit board, which is everywhere." Analia Saban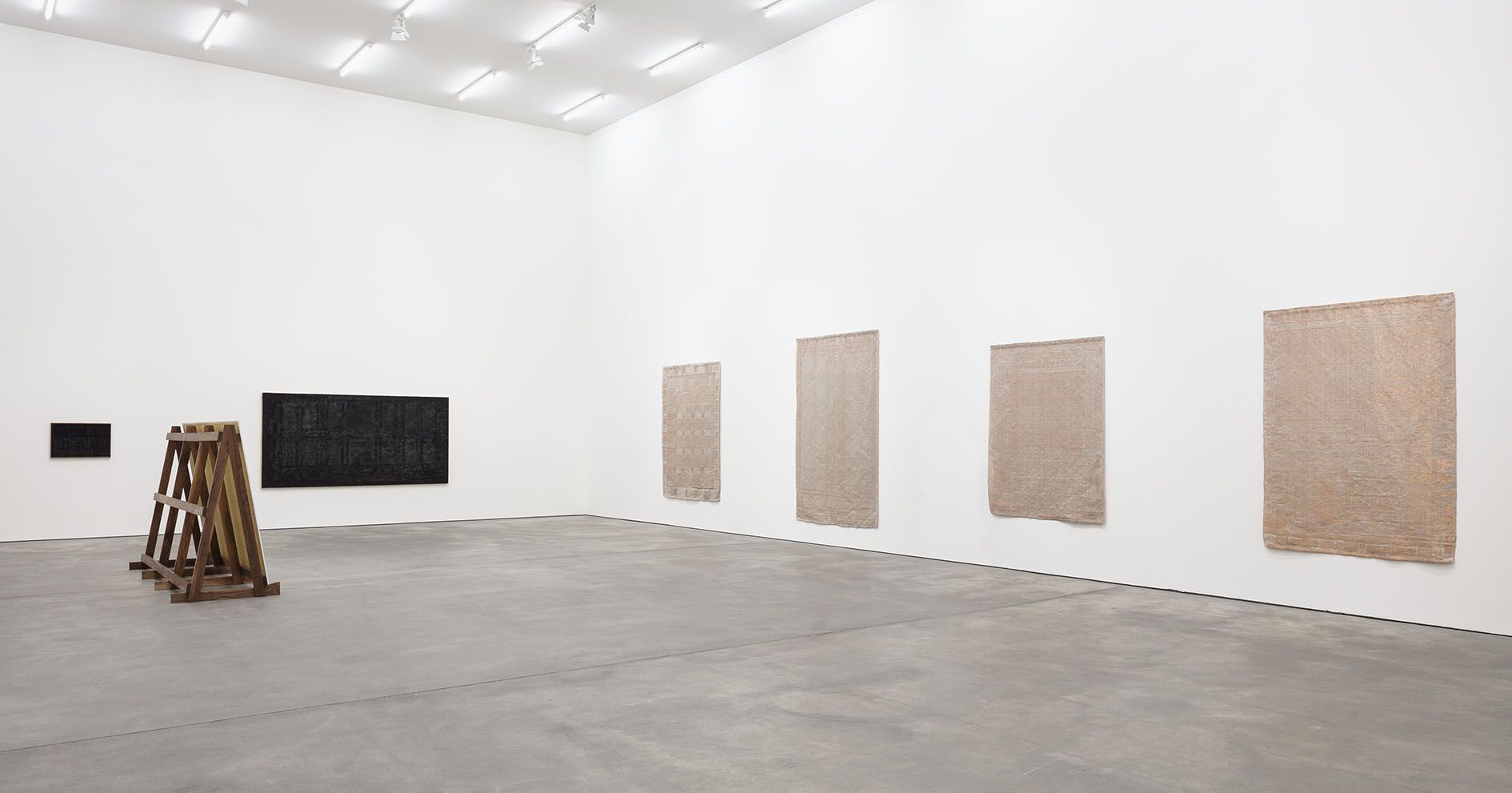 Saban's Pleated Ink works likewise take circuit boards as the basis for their intricate, abstract-looking compositions, though to very different effect. To create these works, the artist developed a technique of applying thin, laser-cut patterns of paper over still-wet black printer's ink; as the ink dries, it assumes elaborate patterns in and around the paper outlines, taking on a life of its own. Rather than "ink on paper," these objects are literally "paper on ink" as they re-imagine drawing and printing techniques for the twenty-first century.
"The Pleated Ink works, which engage the eye like Ad Reinhardt's black paintings, similarly reward the patient gaze with submerged formal narratives—a surprising display of lines, shapes, lights, and darks that optically emerge from seeming voids." Joyce Beckenstein
Together, Saban's recent series move between states of being, shifting in meaning as they bridge the zones of digital and analog, fact and fiction, human and machine. Impossible to pin down, much like the streams of digital information that we encounter each day, they carry with them a distinct sense of inquiry and wonderment, even as they tackle fundamental questions about art, technology and its meaning within contemporary culture.
This exhibition is supported by Stiftung Kunstfonds as part of their NEUSTART KULTUR program