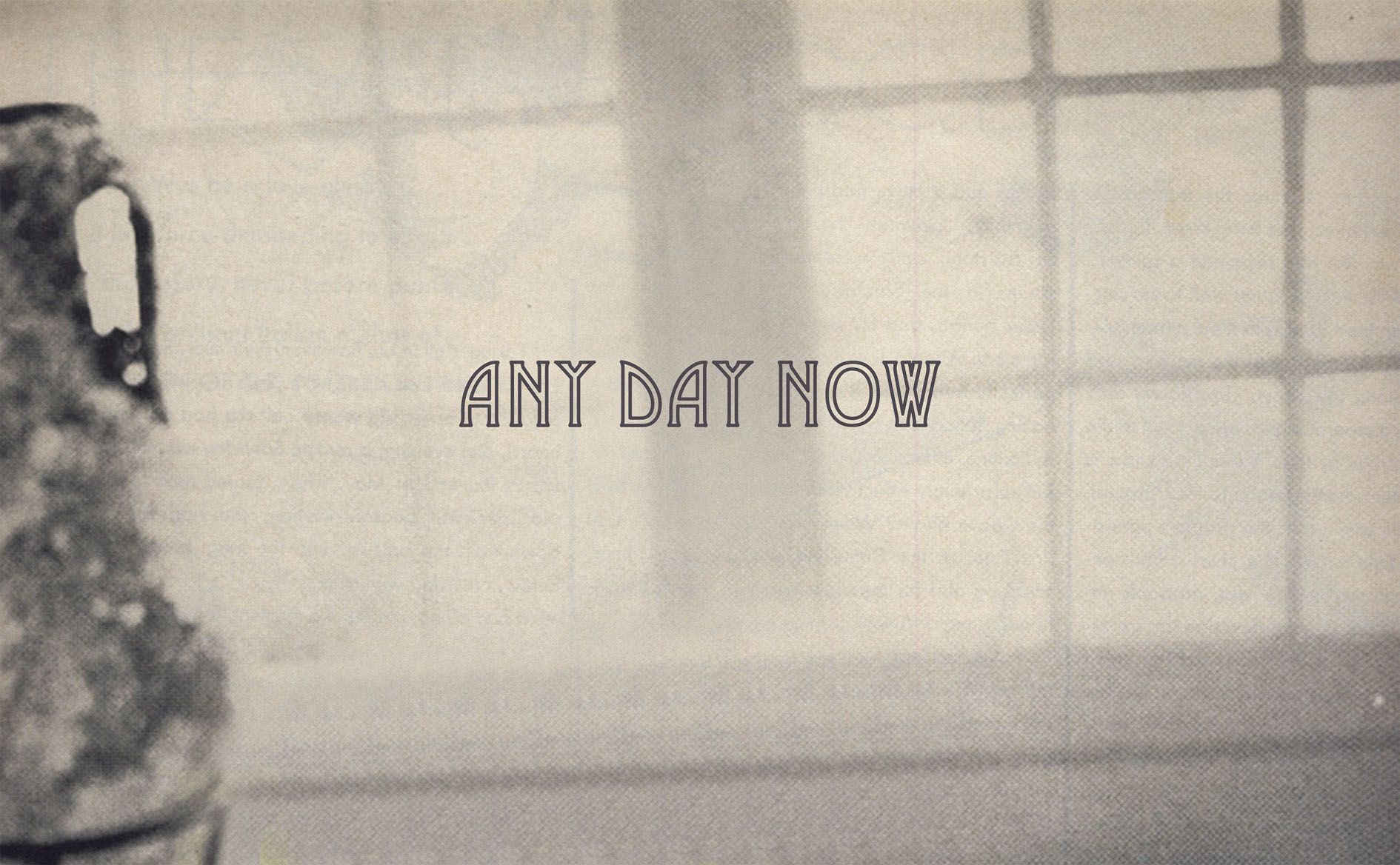 Sophie Gogl
Behrang Karimi
Sophie Reinhold
Trevor Shimizu
Mark van Yetter
Any Day Now
by David Ostrowski
Any Day Now brings together five positions in painting that evoke romantic-mystical associations and technically run counter to my works. It's about painting that can be understood in an almost old-fashioned way and thus goes against the so-called contemporary. It's not the computer that paints. Painting is done with a brush. It's not about innovation, because that is the most boring part of history. It's about the image. It's about painting per se. It's about painting in its purest form. This kind of painting conveys an attitude. It not only accepts failure; it allows it, invites it. Emptiness can be sensed on various meta-levels. A painting becomes exciting when it becomes self-referential. One does not go to the studio just for fun. Works were selected for the contrasts that dwell within them: light, dark, somewhat colorful. Scott Walker's version of "Any Day Now" is the soundtrack to the show. This song is the headline and musically reflects the melancholy of the group exhibition. Walker's deep voice is congruent with the dark atmosphere of some works. Fragility, uncertainty, disruption. There's always this love just before the abyss: "Love will let me down." Everything happens differently than you think it will. Suddenly everything has changed from one moment to the next. Just like that. So the title of the exhibition, Any Day Now, also serves as a title for these strange times.
To me it feels something could happen "any day now," which is a weird mixture of something could happen at any time, any moment, but also keeps it very vague when it actually occurs. It's like a constant undertone, like a companion you can't get rid of. The constant undertone, the uncertain, inevitably makes everyday life and art production intertwine. In these weird times I often found myself hanging in mid-air, drifting off, into thoughts spicing up reality.
My images don't really come from within, but the urge to paint does. I use photography, found images, words, texts and poetry as a basis for my work. My current approach is an ambivalence about intuition and a desire for structure. To me my work feels like a pictorial commentary, so I need something going on, otherwise there would be nothing to comment on besides myself. Which I find rather boring, because I would love to distract myself at least for once.
Any Day Now
Oh no, i cry like a candle
in the wind too easily
every little tricking, me naive poor idiot
sentimental pathetic fool, i fall in love too easily
happiness is eating me
I guess my favorite Scott Walker song:
"Corps de Blah"
"Any day now" taken out of the Scott Walker connection could mean a lot of things. The phrase seems to contain a promise of improvement and hope on the one hand, and melancholy and doubt on the other.
Off the top of my head I would say "any day now" I'll make a painting that is interesting. Or "any day now painting will find new relevance."  Or "any day now everyone will wake up and say: hm, why am I chasing money when it's not what I am really looking for?"
Sophie Gogl (*1992), lives in Vienna and Kufstein. Selected solo exhibitions include Galerie der Stadt Schwaz, Schwaz (2020), Galerie Zeller Van Almisck, Vienna (2019, 2018, 2017), Galerie Kunstbuero, Vienna (2017, 2015), Galerie Crone, Vienna (2016). Group exhibitions include Kunsthalle Bern (2020), Tre Kronor, Sweden, Galerie Bernhard, Zurich; Heiligenkreuzerhof, Vienna; Pilot, Vienna; Georg Kargl Permanent, Vienna; BJEM Biennale, Nottingham (all 2019), Art Berlin, Berlin and RLB Kunstbrucke, Innsbruck (both 2018), Arfoundation, Vienna (2017)

Behrang Karimi (*1980, Shiraz) lives in Cologne. Selected solo and duo exhibitions include Zarinbal Khosbaght, Cologne (2020), Maureen Paley Gallery, London (with Alastair Mackinven) (2019), Pantaleonsmühlengasse, Cologne (2016), Christopher Crescent Gallery London/Bruxelles (2014), Berthold Pott Gallery, Cologne (2012, 2011). Group exhibitions include Tramps, New York (2020, 2018), Braunsfelder, Cologne (2018), Galerie Sandra Bürgel, Berlin; Reading International Festival, London and Susanne Neuerburg, Hennef (all 2017).
Sophie Reinhold (*1981, Berlin) lives in Berlin. Selected solo exhibitions include Galerie Philipp Zollinger, Zurich (upcoming 2020) and Contemporary Fine Arts, Berlin (2020), Kunstverein, Reutlingen and Sundogs, Paris (both 2019), Galerie Rüdiger Schöttle, Munich/Cologne and Schiefe Zähne, Berlin (both 2018), Galerie Sophie Tappeiner, Vienna; Galerie Tobias Naehring, Leipzig (both 2017). Group exhibitions include Kunstverein, Ingolstadt; n.b.k, Berlin and Art-O-Rama Fair, Marseille (all 2019), Freedman Fitzpatrick, Paris; APLUSA Gallery, Venice and Braunsfelder, Cologne (2018), Galerie SophieTappeiner, Vienna; Galerie Rüdiger Schöttle, Munich and Palazzina Reale, Florence (all 2017)
Trevor Shimizu (*1978, Santa Rosa) lives in Long Island City. Selected solo exhibitions include 47 Canal, New York (2020, 2017); Anthony Greaney, Somerville and ICA, Philadelphia (both 2020), ICA Philadelphia at Kunsthalle Lissabon, Lissabon (2019); Potts, Los Angeles and Mendes Wood DM, São Paulo (both 2018), Galerie Christine Mayer, Munich (2017). Group exhibitions include Pio Pico, Los Angeles (2020), Galerie Christine Mayer, Munich; Boers-Li Gallery, New York; AIKE, Shanghai; Peter Freeman Inc., New York; Galerie Thaddaeus Ropac, London; 3A Gallery, New York and Haus N, Athens (all 2019), Travesía Cuatro, Guadalajara; Galería Marta Cerva, Madrid; University of Philadelphia, Philadelphia and V1 Gallery, Copenhagen (all 2018), Brennan & Griffin, New York; Pilar Corrias, London and Greene Naftali Gallery, New York (all 2017)
Mark van Yetter (*1978, Pennsylvania) lives in Poconos. Selected solo exhibitions include Ebensperger Rhomberg, Berlin and Kunsthalle Sankt Gallen (both 2019), Salzburger Kunstverein, Salzburg and Bridget Donahue, New York (both 2018), Micky Schubert, Berlin and Kunsthall Stavanger, Stavanger (both 2016), VIVII, Oslo and Kunstwerk EV, Cologne (both 2015), Cleopatra's, New York (2014), Plaza Plaza, London (2013), Micky Shubert, Berlin (2012), Dispatch, New York (2008). Group exhibitions include Summer Contemporary, Tel Aviv and Ebensperger, Salzburg (2019), Mendes Wood DM, Brussels and Croy Nielsen, Vienna as well as A Plus A Gallery, Venice (all 2018) Ludlow 38, New York and Tanya Leighton, Berlin (both 2017)