"I am an observer. It's my way of existing." –Henni Alftan
Henni Alftan's Night-time is part of this year's Gallery Weekend *Discoveries. The exhibition in the Sprüth Magers Window features ten new works by the Paris-based artist. This exhibition format is visible from the street and is particularly effective after dark, when the wood-paneled walls of the intimate-looking space are bathed in a warm light that fuses reality with the world of Alftan's pictures.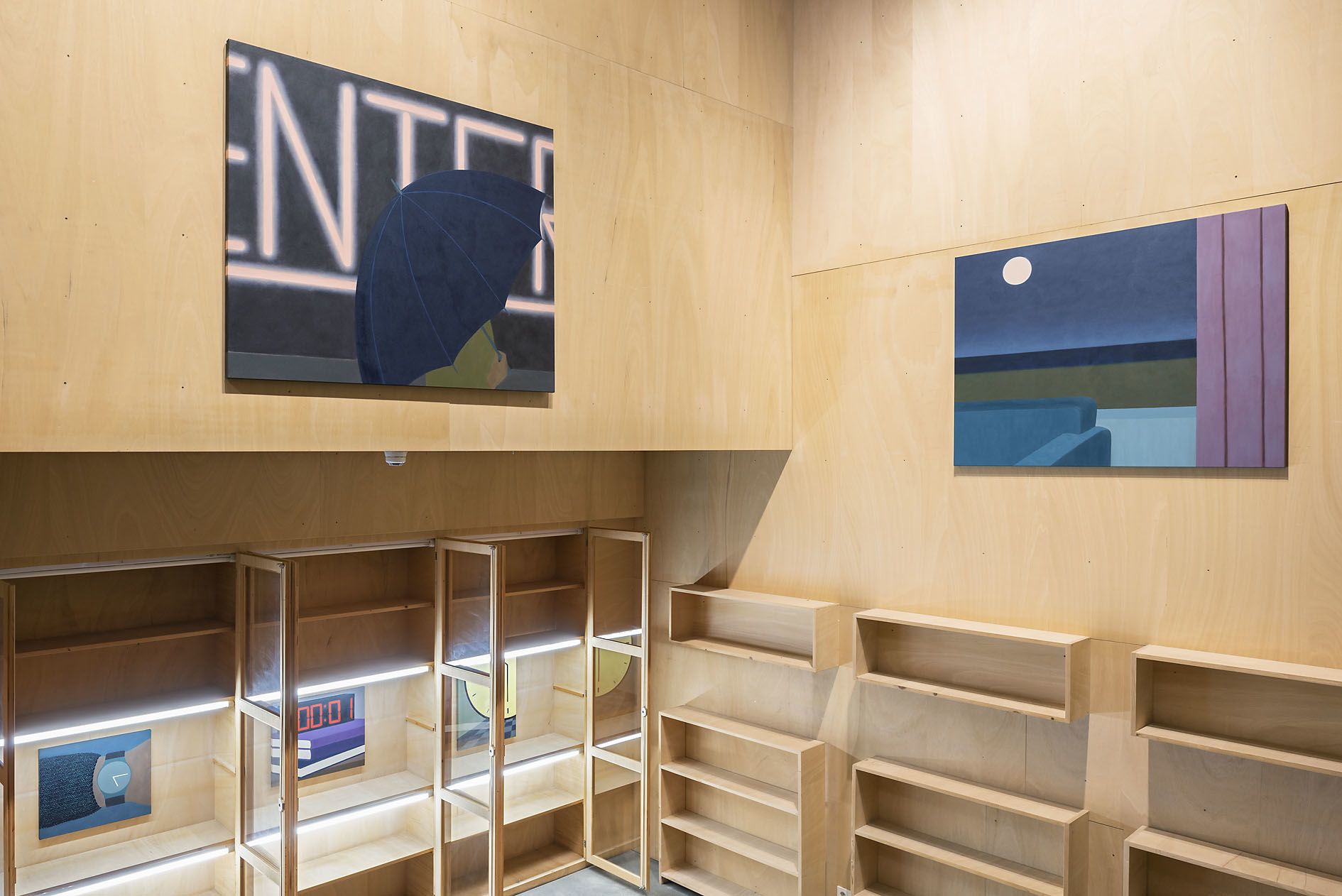 Imagery in Alftan's paintings—the wristwatch in 5:15 (2021), the broken glasses in Broken Pair (2021), the digital alarm clock that reads 00:01 in After Midnight (2021)—often comes across as familiar, as if one has seen it before. A focus on commonplace, supposedly mundane objects in a way that eliminates context gives the paintings a somewhat unsettling quality: though immediately recognizable, their significance remains a mystery.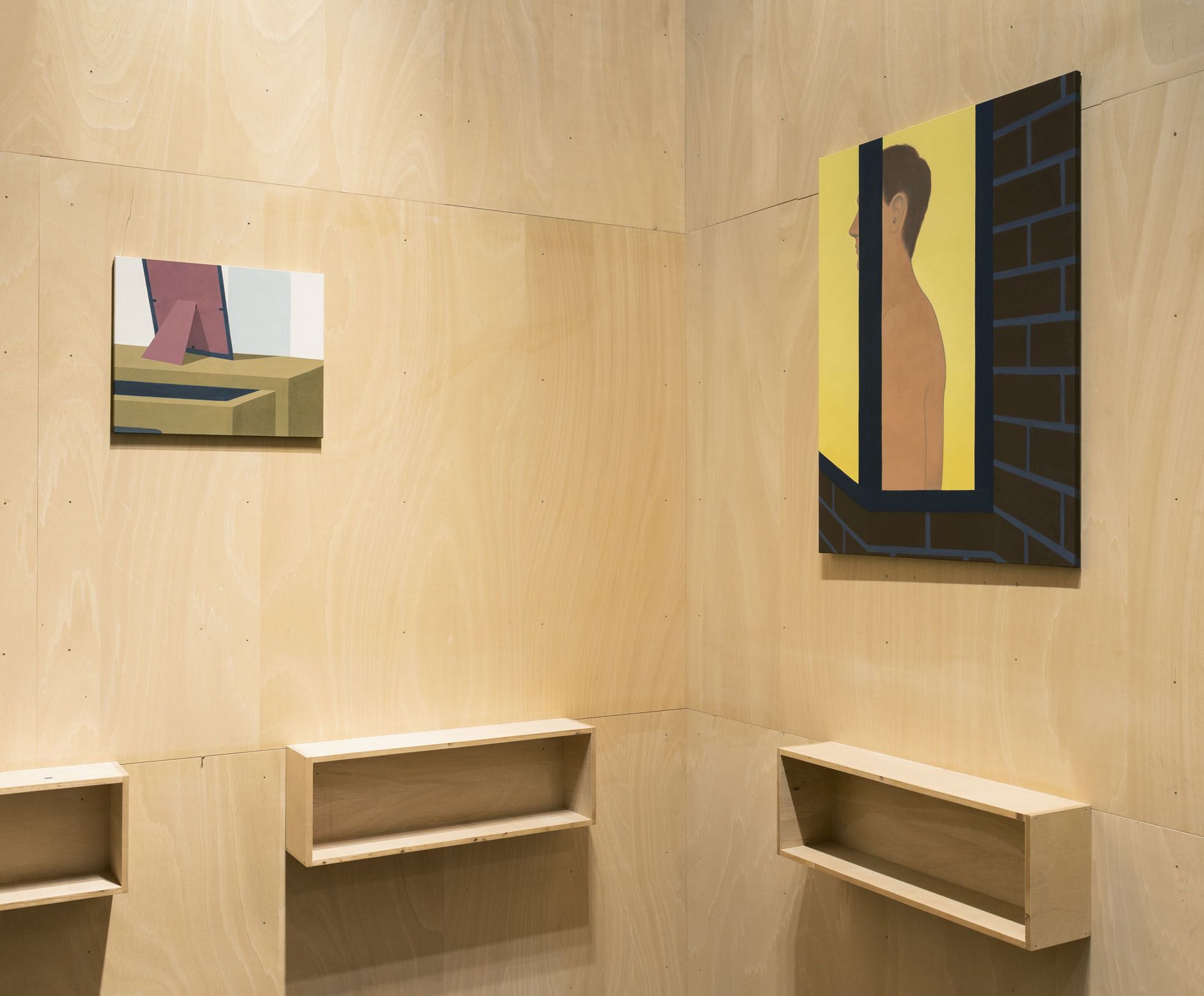 Henni Alftan (*1979, Helsinki) lives and works in Paris. Institutional group exhibitions include those at ENSA Limoges, École Nationale Supérieur d'Art (2020); Kuntsi Museum of Modern Art, Vaasa (2018); Hämeenlinna Art Museum, Finland and Musée des Beaux-Arts de Brest (both 2017) and Amos Anderson Art Museum (2015). Alftan's works are included in the collections of the Helsinki Art Museum; Amos Rex, Helsinki; Institute of Contemporary Art, Miami; Hammer Museum, Los Angeles; Dallas Museum of Art, EMMA Espoo Museum of Modern Art, Finland and the Kuntsi Museum of Modern Art, Vaasa.